LOOKING FOR A SECOND-HAND GYROCOPTER ?
Then you are at the right place. On the list below you can find a selection of some pre-loved Gyrocopters with their information and their history.
These gyrocopters listed below are all presented here on behalf of their private owners, which agreed to accept our T&C's. Therefore  Byron Bay Gyrocopters is not taking any responsibilities for incorrect information and the airworthiness of these Gyrocopters. 
WOULD LIKE TO ADVERTISE YOUR GYRO HERE ?
Do you have a Gyrocopter for sale and would like to benefit from our inexpensive and highly-effective advertising platforms with great exposure? Did you know that we have around one thousand people looking at our second-hand website every month! Please get in contact with us soon to find more…
Your FLYGYRO-Team
---
---
540 hours TT Engine/Airframe.
New Series II Rotor System
Rotax 914 Turbo with 115 hp
$ 79,000 ONO
PLEASE CONTACT US FOR MORE INFORMATION ABOUT THIS GREAT LOOKING GYROCOPTER. THANKS.       CALL: 0487 50 25 50
---
---
AUTOGYRO CAVALON FOR SALE
Cavalon 914 turbo, 115 HP up for sale.
adjustable pedals
2500 h TBO on Rotor System
Inflight adjustable IVO Prop
Card Compass
795 Garmin GPS
Sunshade
Vertical Speed Indicator
Dual Watch Radio
Full Cover
Adjustable Seats
Transponder
100 l Fuel Tank
Colour: Metallic Pearl White
 
This machine is a proven tourer having completed many trips within Australia. It's in excellent condition and currently angered in Sydney.
Free delivery anywhere in Australia and training can also be included in the sale price.
$ 142,000
---
---
FOR SALE:  Cyclone Sky Ranger

legal two seat side by side seating gyro
all chrome molly and 2024 frame
elect nose wheel steering
dual fuel tanks
elect pre-rotator
rotor brake
full instrumentation
independent hydraulic brakes
Rotax 912S ( 245hrs) with gear box modification
Brolga prop
cylinder cooling duct (Rotax)
VHR Radio, strobes front and back
proof of compliance DVD and photos
Operators Hand Book
Location: Northern NSW
$32,000
Please contact us for more information.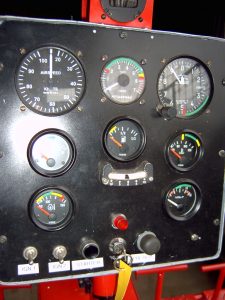 ---
---
FOR SALE:  MTO Sport (RED) : $80,000
SORRY, YOU'RE TOO LATE. IT'S ALREADY  SOLD
Rotax 914 Turbo with 430 hrs (Brand new turbo 0 hrs old).
E-Prop 6 bladed power prop and spinner (100 hrs).
Bigfoot kit.
Brand new fuselage, undercarriage, tail, rudder, windscreens and fuel tanks (not from an accident).
Mast and cowl fairing,
rear passenger glove compartment,
MGL fuel flow meter.
Spare HTC Prop with spinner.
Keel fin/stone protector.
Covers for blades, head, fuselage and tail.
Original wheels and spats.
G8 military style stick.
Two helmets.
Garmin Aero 500.
Aircraft is hangared at Somersby.
5 year rubber replacement done on everything except coolant lines.
Great looking and flying aircraft.

PLEASE CONTACT US FOR MORE INFORMATION ABOUT THIS GOOD LOOKING GYROCOPTER. THANKS.       CALL: 0487 50 25 50
---
---
MTO Sport 912 ULS for sale (orange)    

 
SORRY, YOU'RE TOO LATE. IT'S ALREADY  SOLD
An extremely reliable Gyrocopter in great condition and
well looked after, which comes with many upgrades
Very good condition with 940 hrs (TBO 2000)
New Service and 100h Inspection
Vertical Speed Indicator
New seat covers
New Gyrocopter+Propeller cover
New upgraded LED landing lights
ATR Radio
(optional with helmet/Headset)
Strobe
Auxiliary fuel pump
Great reliable Gyro for beginners
oil & filter change
New battery
Volt-meter
New V-belt
Carbon fibre Propeller (Bolly)
Nose-hatch, luggage compartment
Rear seat-Flight Instructor Set (optional with ASI)
New fuel-, water-, oil-hoses
New Dryer Filter
$ 55,000 ONO

SOLD
---
---
Benson Gyro
SORRY, YOU'RE TOO LATE. IT'S ALREADY  SOLD
Dismantled- Ready for overhaul and reassembly
No Damage – All there, Complete with Benson Plans
$ 2500 ONO.
SOLD
Please contact us for more information.
---