AUTOGYRO from Germany has been for many years a solid name in the gyrocopter-world and stands for innovative design, highest quality and global projects. The AutoGyro GmbH is a world market leader in development, production and distribution of gyroplanes with more than 42 subsidiaries around the globe, flight schools and service points close to you and now here at Byron Bay, East-Coast Australia.
Since its foundation in 1999, the gyroplane specialist is growing steadily and has now a team of 100 highly qualified professionals and engineers. Since 2007, the company produces gyros in series and is able to put together one gyroplane per day. Built for the 21st Century, the MTO Sport, Calidus and Cavalon are a combination of astonishing performance, factory-built dependability and reliable Rotax power.
---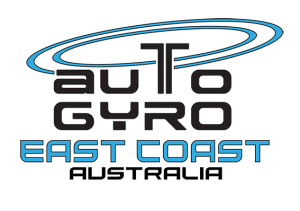 AUTOGYRO AUSTRALIA is the sole-importer of the German designed and manufactured best selling and legendary MTO Sport, Calidus and Cavalon gyrocopter. Please contact Oli from AUTOGYRO AUSTRALIA for more information.
With well over 1500 aircraft sold world wide, to date, MTO Sport, Calidus and Cavalon gyroplanes offer their owners stylish and innovative designs, high-tech technology, performance, unmatched flying safety and above all the reliability and support of the world-leading company for Gyrocopters.
We are proud to offer Australian pilots a range of gyro aircraft that are designed and manufactured to the highest safety building standards, top-quality service and training.
We also offer full maintenance and servicing by our certified gyrocopter mechanics. Please get in contact with our friendly and experienced staff today.
Email:  oli@auto-gyro.com.au   or   call: 0487 50 25 50
---
Check out our great range of New Generation Gyrocopters